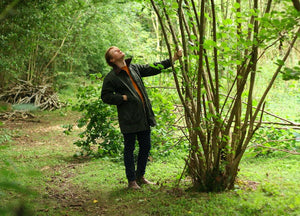 Fig 1. Tradition as Radical [source unknown]
At the beginning of this year, Flore and I found ourselves at the world trade fair for homewares, Maison et Objet in Paris. After a morning of walking through the colossal trade halls we were quite frankly bored of looking at objects. We were just about to escape and get a coffee when we came across Sebastian Cox's stand.
Amid a sea of furniture – row upon row of displays stretching for hundreds of metres in nearly every direction - Sebastian's work quietly shone. Defined by its elegant simplicity and his commitment to using locally sourced British hardwoods, Sebastian's work pays homage to natural materials and traditional craftsmanship in a way that no-other stand we saw that day managed. It was inventive, it was honest, it was memorable.
Fig 2. Sebastian's collaboration with the artist Laura Ellen Bacon [source unknown]
Although Sebastian was there as a winner of the Rising Talent Awards, his talent has been 'rising' ever since Sebastian founded his studio in 2010. Sebastian has already partnered with the likes of Sir Terence Conran (who praised Sebastian's 'lightness of touch'), and has just completed a large project in collaboration with Burberry.
It was therefore much to our surprise, and delight, that we've managed to team up with Sebastian and his wife Brogan for our very own project. Given just a few square metres in a prominent window in the heart of London, the brief was to create a display which would be eye-catching and practical in equal measure.
The result is a wonderful series of woven archways reminiscent of the covered bazaars of Afghanistan and Syria. The visitor is encouraged to enter the space by stepping through one of the archways, entering our a store within a store, a world away from the busy concrete pavements of Baker Street outside.
Seeing the best of Afghan and Syrian craftsmanship alongside some of the finest craftsmanship from Britain, is an emphatic reminder of ISHKAR's central message. Let war not cloud the fact we share many cultural and material values with people in countries suffering from conflict.
What to read next?
See more of our writing here