OUR DESTINATION
Gilgit-Baltistan is home to some of the world's most jaw-dropping landscapes, with more than fifty mountains over 7,000 metres, and 5 over 8,000. For millennia ancient trade routes have snaked their way through the verdant valleys which lie between these high peaks, carrying goods, ideas and influences between south Asia, Afghanistan and nearby China.
Even with recent upgrades to the Karakoram highway, this region remains stunningly remote. This is reflected in Hunza being home to some of the world's rarest languages, a few of which are only spoken by a few hundred people. By securing special permissions, we will be visiting parts of the region few tourists ever get to see.
YOUR GUIDE
Amin Noor will be your guide to Northern Pakistan's Hunza Valley. Amin, with over 20 years of guiding experience in the region has many connections. He will be introducing you to many of them throughout the trip.
Amin has introduced many famous climbers to the mountain ranges of Northern Pakistan, and has climbed several of the peaks around 6000 metres in the Karakoram Range. Amin has also worked in earthquake disaster response in Pakistani Kashmir (AJK) and the Balakot areas.
Beyond his experience in working with famous mountaineers in Northern Pakistan's iconic mountain ranges, Amin will introduce ISHKAR travellers to the music, food and beauty of Northern Pakistan - introducing those he guides to the soul of the region.
GROUP TRAVEL
One of the best things about going on an ISHKAR trip is the group of people with whom you travel. Our trips attract informed, critically minded and adventurous people from all around the world.
Some of you will be drawn by the prospect of spending time in the remote wilderness, others will be drawn by the chance to learn about a fascinating and often misunderstood part of the world.

We get to know everyone who applies to our trips over the phone. In this way we can curate groups guaranteed to enjoy sharing this extraordinary experience together. What unites everyone is the same curious spirit and desire to get far away from the typical tourist trails.

THE PRICE
The price for this once in a lifetime trip in 2023 is $3,990. It will include all food, transport and single room accommodation whilst in country. You will be assisted by guides who know the region inside out, providing access to areas rarely seen by tourists.
For those wishing to stay longer, an optional four day extension to Fairy Meadows with a hike to Nanga Parbat basecamp is possible for an additional payment of USD$590. A minimum of two travellers are required for this extension to run.

Email to apply now: explore@ishkar.com
Book a consultation with us: Click here.
Call us on +447984102639
* Single supplement applied where requested.

** Where international payments are due, we request that you ensure the
full amount is received, after all bank charges have been levied as per
the price and currency stated on the invoice stated.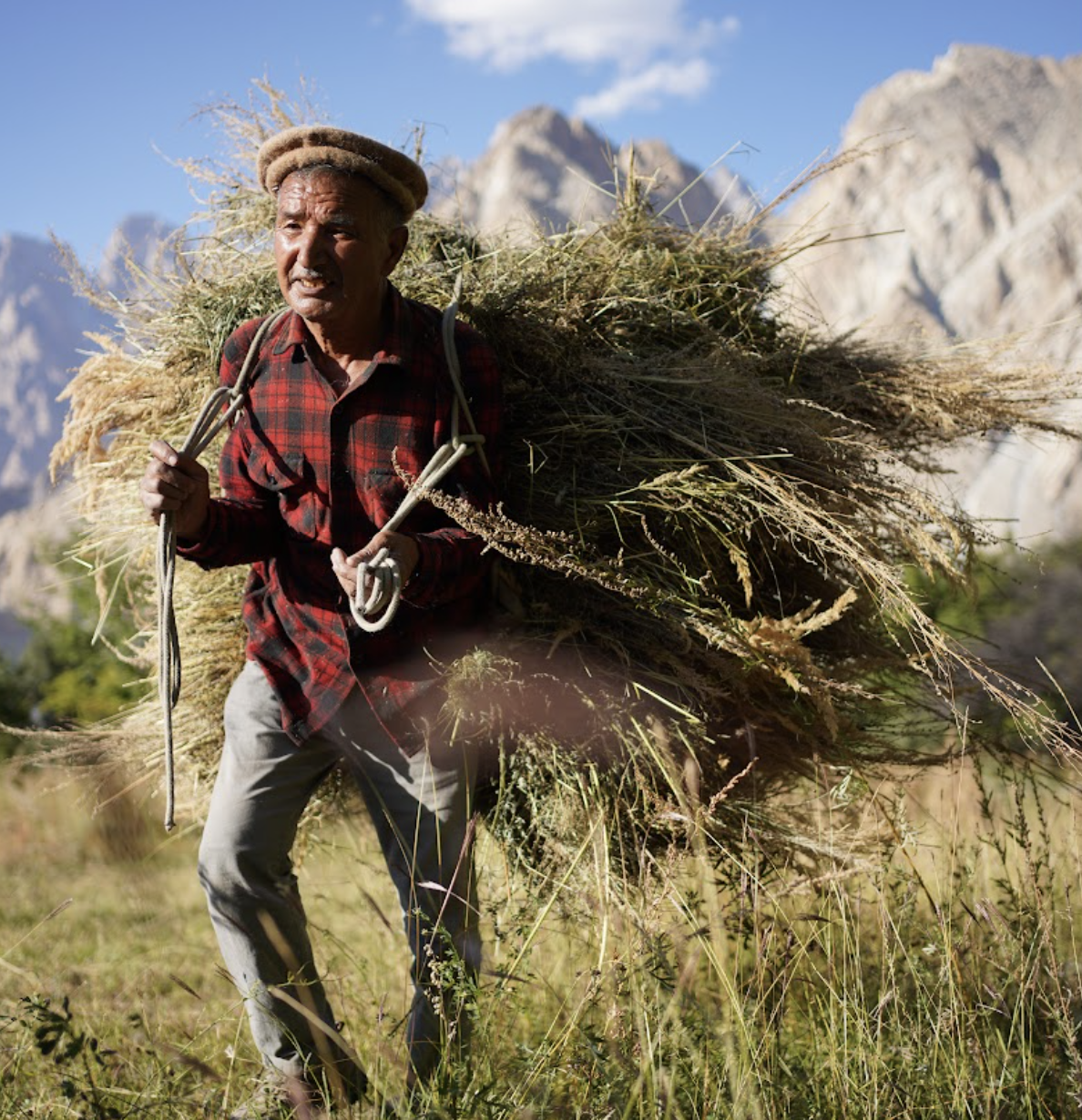 TRAVEL SECURITY
We are uncompromising when it comes to the safety and security of our travellers and will not hesitate to alter plans or cancel trips due to changing security dynamics. In recent years, the security situation in Pakistan has improved considerably. We will be travelling to Hunza which is a safe region, out of the reach of any turbulence in other regions of Pakistan.
Please see our Travel Security page for more information.
ISHKAR Team Members
Your ISHKAR point of contact for the trip is Clare. If you have any queries about the trip:
Email: explore@ishkar.com
Book a consultation: Click here.

Clare Doolan ~ Head of Travel
Clare grew up on a big island in the middle of the Pacific (Australia) acutely aware that a bigger world awaited. For the past fifteen years, she has dedicated her personal and professional life to travel, looking for the backstory of places that get overlooked by guidebooks and google maps. Before joining ISHKAR, she spent a decade developing travel experiences for Botswana and Zimbabwe's high-end safari industry. Though Clare has travelled widely across every continent other than Antarctica, she's most fond of forays into Africa, the Middle East and Central Asia.

01 / A LOCAL PERSPECTIVE
Learn first-hand about the region and its cultural complexities, led by Amin as he introduces you to the changing landscapes of Northern Pakistan, both cultural and literal.
02 / CLIMB IN THE KARAKORAM MOUNTAINS
Take a deep breath and feel the expanse of the Karakoram mountains that we will walk around and sleep below during the trip.
03 / SWAP STORIES
Pass time swapping stories with people from some of the world's most remote and high altitude communities.
04 / MUSIC OF THE VALLEYS
Share a meal with local musicians in the Chapursan valley while listening to their music and poetry.