The Danger of the Single Story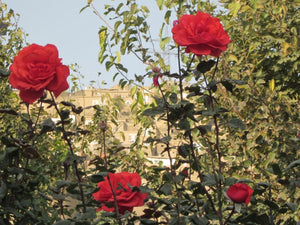 Last night a car rigged with explosives targeted Le Jardin restaurant in Kabul. The explosion killed two people, and wounded 15 others.
Delicious food and a beautiful rose filled garden made Le Jardin a quiet oasis in the frantic bustle of Kabul. It is now another corner of the capital with a tragic story to tell.
In light of this terrible event it seems almost wrong to talk about positive stories in Afghanistan. As if one is ignoring the 'situation'. But the reality is that there are many stories to tell about Afghanistan - both positive and negative.
In a talk given to TED, author Chimamanda Ngozi Adichie explains, it is 'difficult to engage with a place or person without engaging with all the stories about that place or person'.
What to read next?
See more of our writing here