An Artisan Against the Odds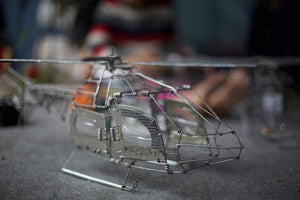 Fig 1. The Pin Project Viewed from the Ground [source unknown]
The closing of the Greek/Macedonian border in March left 15,000 refugees stranded in Idomeni. This area became the largest informal refugee camp in Europe since World War II.
One resident of Idomeni's creativity wasn't thwarted by the difficulty of his situation.
In an admirable act of defiance, Mahran Jan worked tirelessly to create nimble wire models, using wire cut from the fence of the Greek/Macedonian border.
Adamant to continue the artistry he practiced at home as a Kurdish Syrian, Mahran successfully transported the tools necessary to shape and model the wire.
Some designs would require hours of skill, such as the helicopter photographed below which took three days to make.
His designs were so accurate he created different models of Syrian and Russian helicopters, planes and fighter jets that he would see flying over him in Syrian skies since the war began.
He successfully sold his pieces to journalists and volunteers who visited him, having gained the notoriety around camp that he deserved. He let those who wanted to buy a piece decide for themselves how much they wanted to give him for it.
domeni as seen above has since been evicted, with residents of the camp moved into military camps. Military camps have been provided by the Greek government as the solution to the informal camps around Northern Greece, where there are more than 50,000 refugees.
Mahran continues to create his pieces in Oriokastro, the military camp to which he was moved. However, with limited access of press and volunteers to these camps he faces a different reality.
Conservative estimates say the refugees will be there for 3 years at least.
What to read next?
See more of our writing here