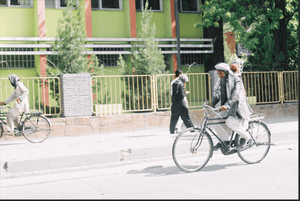 Theresa May's recent triumph as Tory party leader reminded us of a controversial decision she took earlier this year. Despite 2015 being the most dangerous year to date in terms for civilian casualties, she successfully lifted the UK government's blanket ban on deportations back to war-torn countries.
As a result, hundreds of failed asylum seekers will be sent back to Afghanistan, as deportations will be resumed. Special charter flights to Kabul will now take hundreds of Afghans back to their home country. And for those who originate from more dangerous provinces will be sent back regardless, on the basis that they can live in the capital.
But what about those who never chose to leave Afghanistan in the first place? Those who continue to choose to stay in Afghanistan.
Earlier this year we wrote about the danger of a 'single story', whereby a single narrative coming from a country ''have been used to dispossess and malign, but stories can also be used to empower and humane.''
Ultimately, we learn little about Afghans outside of the context of war.
This one dimensional narrative gravely falls short of the diversity and richness of life that we experienced living and working in Afghanistan.
We hear little of the individuals who live in Afghanistan despite the conflict, and in spite of the fear that drives others to leave. For those whose daily life goes on as normal.
We like this New York Times short documentary 'Afghanistan by Choice', because we hear from a few Afghans who speak about what drives them to stay in the country.
One Kabul resident in the film has a hopeful outlook for the future Afghanistan ; "The future is not suicide attacks and bombs - they don't belong to the future."
See the video below:
What to read next?
See more of our writing here