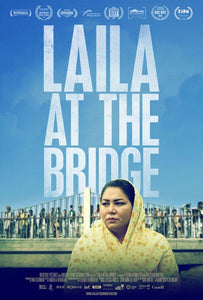 Film Screening: Lalia At The Bridge
Laila at the Bridge is a deeply personal perspective on the global addiction epidemic directed by two great friends of ISHKAR, Elizabeth and Gulistan Mirzaei. We were delighted to host an intimate screening of this award winning documentary. Find out more about the film and how to support Laila here.
Laila Haidari survived child marriage and her own traumatic past to battle one of the deadliest problems in Afghanistan: heroin addiction. This badass woman provides care for heroin addicts living under a bridge in Kabul. She does so through her own Narcotics Anonymous programme.
What to read next?
See more of our writing here