Delicate studs of organic Lapis Lazuli designed to add a unique dash of colour to that everyday look.
Free UK shipping on orders over £150
Free shipping to Europe on orders over €180
Free Shipping to US & Rest of world over $240
Care
Try to avoid contact with water. Remove while swimming, bathing or showering.
Shipping
We offer a single flat rate shipping option: tracked shipping with Royal Mail.
* For addresses in the UK, tracked postage takes 2-3 business days.
* International shipping is available to all destinations. For Europe estimated delivery is 3-5 business days, and for the rest of the world 5-12 business days.
* ISHKAR is not responsible for customs duties or taxes on international shipments, nor is it responsible for delays associated with the import process.
We offer free shipping for:
UK orders over £150
European orders over €180
Rest of the world orders over $240
Returns
 • We will be happy to offer a full refund (excluding shipping) on items returned within 14 days of receipt of delivery. 


 • Returned items must be unworn, unwashed and undamaged products purchased directly from ISHKAR.com.
• Proof of purchase is required.
• For defective, damaged or incorrect items, please notify us within five days of delivery in order to receive a refund/exchange.
• Email us at contact@ishkar.com to organise the return.  
Preorders explained
If an item is out of stock you are able to preorder the item, so that you're first in line when its back. Once you have preordered an item we guarantee the order to be shipped to you within four months. If the item is delivered outside this window we will provide you with your money back. Often the order will arrive well within this four month period. Contact preorders@ishkar.com for more accurate information on when orders for this product are likely to be ready.
The Craftsman
Originally from the Baghlan province of Afghanistan, Waqas was born as a refugee in Pakistan in 1998. After returning to Afghanistan he studied jewellery at the Turquoise Mountain Institute, where he met his future business partners Haider and Ahmad. The three soon became close friends. "As we were great friends before, we know each other's habits and how to get the best out of each other" Waqas explains. Their close friendship goes someway to explaining the uncompromising quality of their jewellery.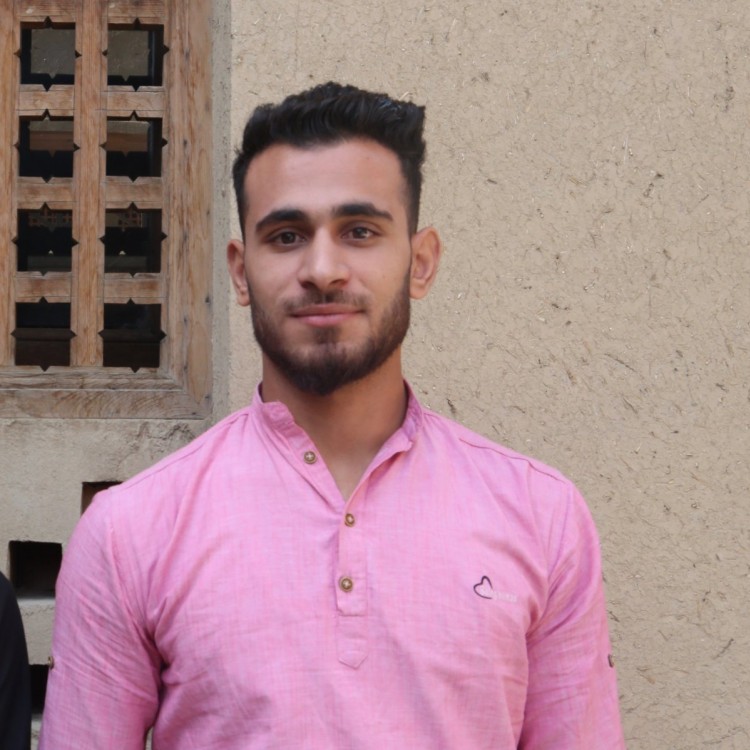 The Stone
High in the valley of Sar-e Sang in North Eastern Afghanistan lie mountains streaked with seams of deep blue rock. This iconic stone – Lapis Lazuli - has obsessed humans for millennia. Once so exclusive it was reserved for the funeral masks of Pharaohs, and for the brush tips of the Renaissance's most renowned artists, the price of Lapis Lazuli equalled the price of gold right up until the industrial age. Afghanistan is home to the world's largest deposit of Lapis Lazuli.
The Impact
On top of the amount we pay the artisans, a further 10% of the value of this product goes towards the Turquoise Mountain Foundation. Turquoise Mountain supports Afghan artisans by providing them with three years of technical training, as well as a full range of business support following graduation.