Sold individually, these adjustable rings are designed to fit all sizes. They can be worn alone, or stacked alongside one another.
Lapis Lazuli / Chrysocolla, 925 Sterling Silver / 16 Ctt Gold Plated 925 Sterling Silver
Free UK shipping on orders over £150
Free shipping to Europe on orders over €180
Free Shipping to US & Rest of world over $240
Care
Try to avoid contact with water. Remove while swimming, bathing or showering.
Shipping
We offer a single flat rate shipping option: tracked shipping with Royal Mail.
* For addresses in the UK, tracked postage takes 2-3 business days.
* International shipping is available to all destinations. For Europe estimated delivery is 3-5 business days, and for the rest of the world 5-12 business days.
* ISHKAR is not responsible for customs duties or taxes on international shipments, nor is it responsible for delays associated with the import process.
We offer free shipping for:
UK orders over £150
European orders over €180
Rest of the world orders over $240
Returns
 • We will be happy to offer a full refund (excluding shipping) on items returned within 14 days of receipt of delivery. 


 • Returned items must be unworn, unwashed and undamaged products purchased directly from ISHKAR.com.
• Proof of purchase is required.
• For defective, damaged or incorrect items, please notify us within five days of delivery in order to receive a refund/exchange.
• Email us at contact@ishkar.com to organise the return.  
Preorders explained
If an item is out of stock you are able to preorder the item, so that you're first in line when its back. Once you have preordered an item we guarantee the order to be shipped to you within four months. If the item is delivered outside this window we will provide you with your money back. Often the order will arrive well within this four month period. Contact preorders@ishkar.com for more accurate information on when orders for this product are likely to be ready.
The Craftsman
Mehdi Ansar began life as a refugee in Iran. After school, he earned some money for his family working in a car repair shop, and it was here he first gained his love for tinkering and using his hands. Today Ansar is the head of Blue Diamond - a talented group of seven jewellers all under the age of 25.
The Stone
Lapis Lazuli was once so exclusive it was reserved for the funeral masks of Pharoahs, and for the brush tips of the Renaissance's most renowned artists. Lapis equalled the price of gold right up until the industrial age.
Bamiyan Turquoise as it's known to locals (scientific name: Chrysocolla), is less well known but equally striking. It is mined just a stone's throw away from the famous Buddhas of Bamiyan which were destroyed by the Taliban in 2001.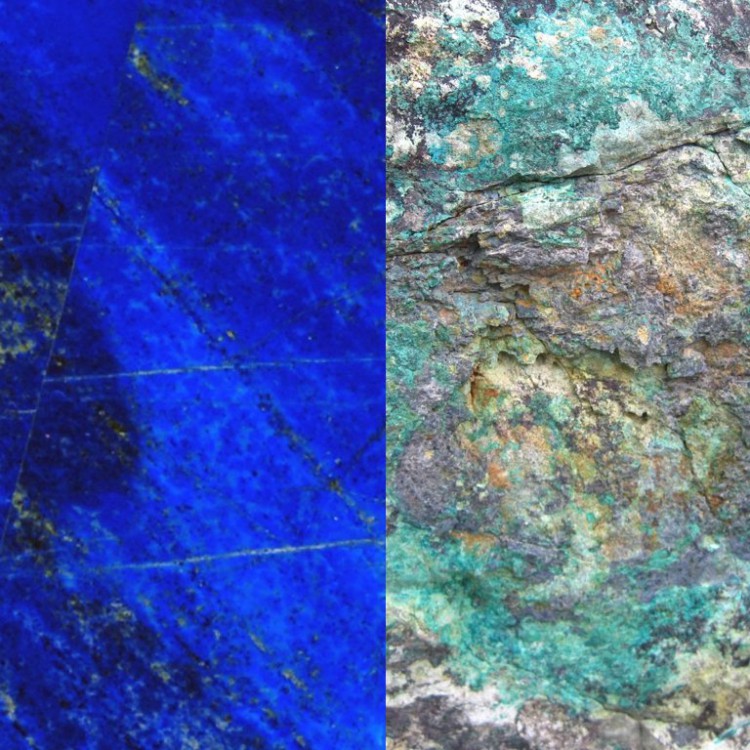 The Impact
On top of the amount we pay the artisans, a further 10% of the value of this product goes towards the Turquoise Mountain Foundation. Turquoise Mountain supports Afghan artisans by providing them with three years of technical training, as well as a full range of business support following graduation.