The Stone
Lapis Lazuli was once so exclusive it was reserved for the funeral masks of Pharoahs, and for the brush tips of the Renaissance's most renowned artists. Lapis equalled the price of gold right up until the industrial age.
Bamiyan Turquoise as it's known to locals (scientific name: Chrysocolla), is less well known but equally striking. It is mined just a stone's throw away from the famous Buddhas of Bamiyan which were destroyed by the Taliban in 2001.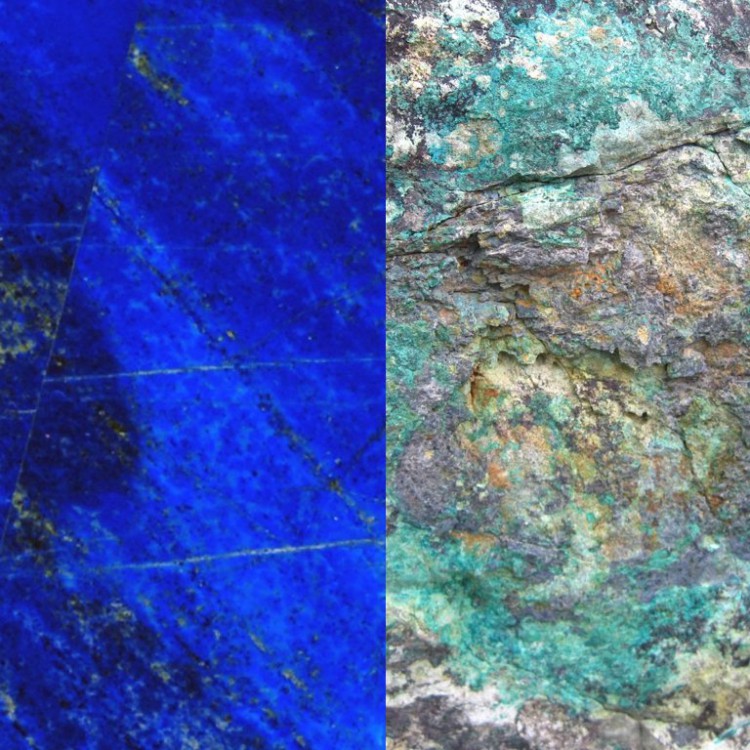 ARTISAN
This piece was produced by master artisans in Afghanistan. Since the Taliban took over in August 2021, we have removed all names and references of our partners for security reasons.
Some of our partners were able to leave Afghanistan. For those who remain, their craft is critical to sustain their livelihoods at a time when the country is in financial collapse and in the grip of a humanitarian disaster.
Every order we are able to make with our partners is more important now than ever before.