OUR DESTINATION
The largest country in Sub-Saharan Africa, the Democratic Republic of Congo (D.R.C.) is home to the world's deepest river and the world's second largest rainforest. D.R.C. is as fabulously rich in biodiversity above ground as it is in minerals below.
On the country's eastern frontier with Rwanda and Uganda, lie the provinces of North and South Kivu. North and South Kivu are bordered to their east by the African Great Lakes of Lake Kivu and Lake Edward. It is a region of volcanoes, rich montane forests, and dramatic rivers. It is also the location of the Virunga National Park, a world heritage site which is one of only two remaining habitats for the endangered mountain gorilla.
Unfortunately, D.R.C.'s natural riches have been overshadowed by nearly 20 years of continuous instability. For this reason, despite D.R.C.'s many attractions, very few tourists visit the country each year.
MEET THE MASTER
Michael Christopher Brown is an internationally renowned photographer. A former associate of Magnum photos, Michael has been a regular contributor to, and subject of, publications ranging from National Geographic, to the New York Times and Time Magazine.

He has gained critical acclaim for his work in Libya, where he documented the fall of Muammar Gaddafi. He also lived in D.R.C. on and off between 2012-2014, with regular visits since. In addition to his published works from within the country, he is in the process of producing three books which show D.R.C. from three different perspectives: a photo journal from a Congolese female commando, killed in action in early 2014; a series of work by a Congolese studio/ portrait photographer; a collection of his own work from between 2012-2016. Michael believes that the country has a beauty and a fascination that is rarely understood by the outside world.
Unlike many photographers, Michael often prefers the use of a camera phone for its unobtrusive nature and ability to capture realities not always available to those hidden behind large lenses.
GROUP TRAVEL
One of the best things about going on an ISHKAR trip is the group of people with whom you travel. Our trips attract informed, critically minded and adventurous people from all around the world.
Some of you will be drawn by the prospect of spending time in the remote wilderness, others will be drawn by the chance to learn about a fascinating and poorly understood part of the world.
We get to know everyone who applies to our trips over the phone. In this way we can curate groups guaranteed to enjoy sharing this extraordinary experience together. What unites everyone is the same curious spirit and desire to get far away from the typical tourist trails.
The Price
The total price for the ten-day trip is USD 7990.
The price will include all food, transport and accommodation whilst in country, along with all field photography workshops with Michael Christopher Brown. We will be assisted by guides who know the region inside out, providing access to areas rarely seen by tourists.
Additional costs:
14 day tourist visa ~ USD 115
Optional add on:
Eastern lowland gorillas visit ~ approximately USD 400 (please enquire for further information on this option)
Email to apply now: explore@ishkar.com
Book a consultation with us: Click here.
Call us on: +44 7557386046

* Where international payments are due, we request that you ensure the full amount is received, after all bank charges have been levied as per the price and currency stated on the invoice stated.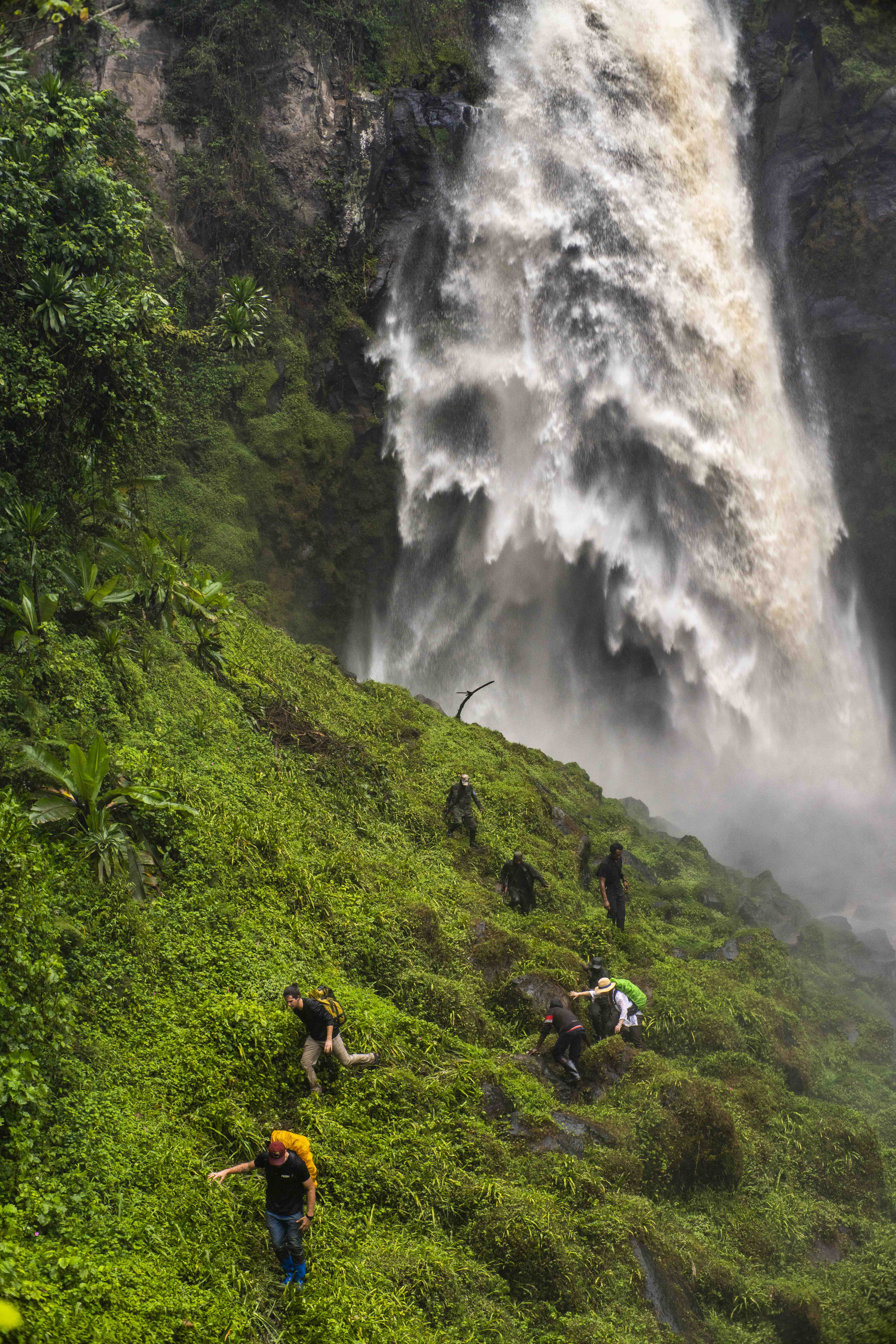 TRAVEL SECURITY
We are uncompromising when it comes to the safety and security of our travellers and will not hesitate to alter plans or cancel trips due to changing security dynamics. While D.R.C. does still suffer from instability and conflict, we only travel to parts of the country which are safe for foreign tourists to visit.

Through working with Michael and a team of local guides with nearly 20 years of experience of navigating eastern D.R.C., we are able to stay abreast of any changes to the security situation.

Please see our Travel Security page for more information.
Your Guide
Horeb Bulambo

Horeb is a lead television reporter and field producer for numerous outlets including National Geographic, New York Times, Vice News, CNN and Netflix. In addition to his substantial support for media outlets working within D.R.C. since 1996, he has also worked for the Diane Fossey Gorilla Fund World Vision as well as MONUSCO (UN stabilisation mission in DRC).

ISHKAR Team Member
Your ISHKAR point of contact for the trip is Clare Doolan. If you have any queries about the trip:
Email: explore@ishkar.com
Book a consultation: Click here.

Clare Doolan ~ Head of Travel

Clare grew up on a big island in the middle of the Pacific (Australia) acutely aware that a bigger world awaited. For the past fifteen years, she has dedicated her personal and professional life to travel, looking for the backstory of places that get overlooked by guidebooks and google maps. Before joining ISHKAR, she spent a decade developing travel experiences for Botswana and Zimbabwe's high-end safari industry. Though Clare has travelled widely across every continent other than Antarctica, she's most fond of forays into Africa, the Middle East and Central Asia.


Contact:
clare@ishkar.com
+44 (0) 7557386046 (whatsapp)
00:00
01 / Urban Innovations
Explore the backstreets of Goma and Bukavu and learn about how day to day challenges are being met with creative solutions
02 / Waterfall
Camping
Hike into the middle of Kahuzi Biega national park for a waterfall camp out in an old corn plantation
03 / Lowland
gorillas
Hike into the jungle to visit the eastern lowland gorilla; the largest of the four gorilla subspecies in the world. Years of civil unrest in the D.R.C. have taken their toll on these gorillas as their habitat has been reduced down to only 13% of its historical range.
04 / Nobel Prize
Winner
Spend an afternoon in Bukavu with Dr Denis Mukwege, Nobel Prize Winner and founder of the Panzi Hospital.